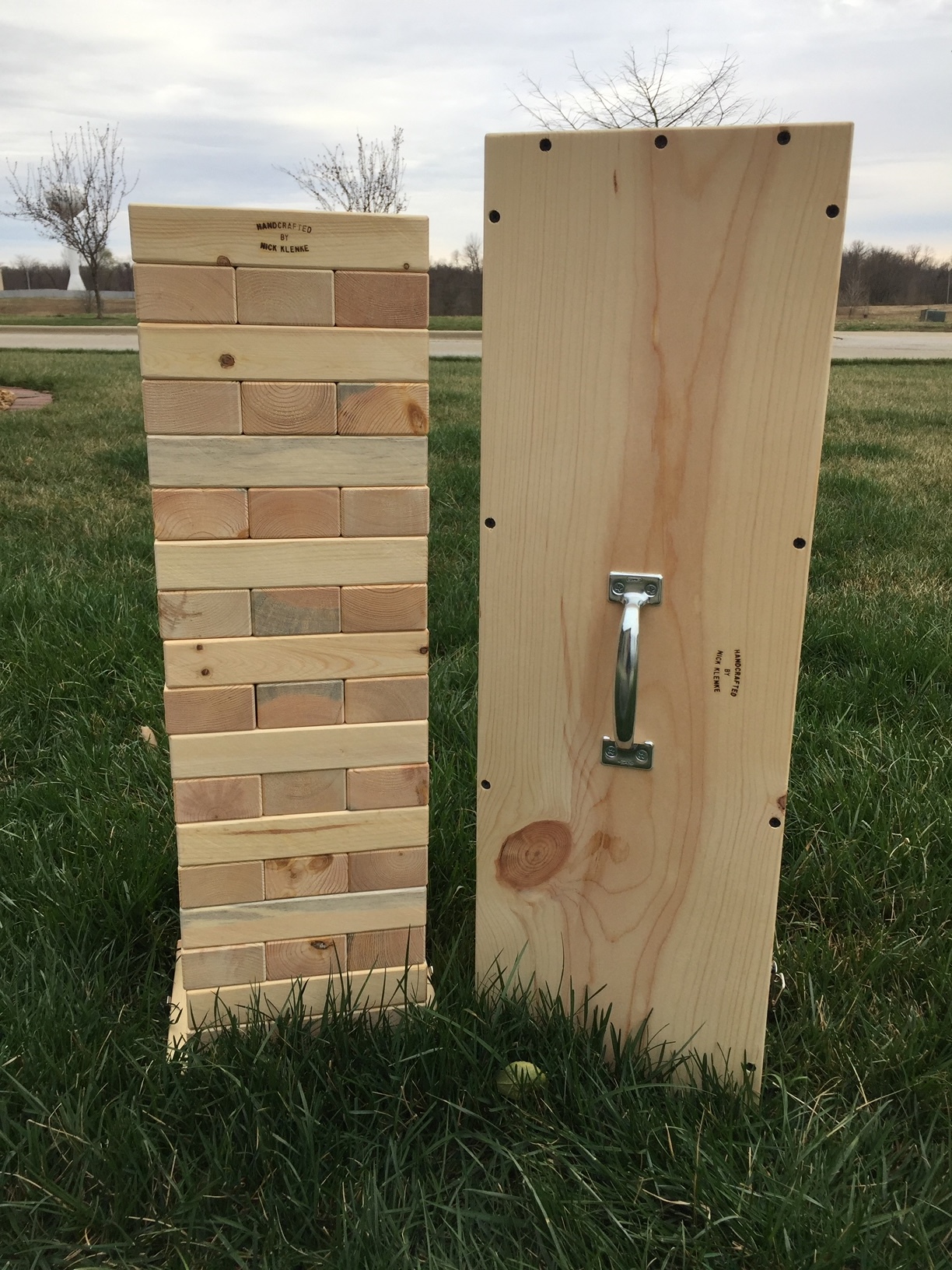 Tumbling Blocks
Tumbling blocks game that can be enjoyed by kids of all ages. Comes with 54 blocks, stands over 24" tall at the start and can get over 4 feet tall as the game progresses. Each piece is 7 1/2" long, 2 1/2" wide and approximately 1 3/8" thick. The faces of each piece are planed smooth so they slide and stack easily. Sides of blocks may show saw marks, however this in no way affects play. Once they are planed and cut to length, each block receives a 1/8" roundover on ALL edges (see pictures) to give a smooth feel in your hand.
Be sure to review the measurements here to ensure you understand the size of the game. This size was chosen to minimize the shipping costs and weight that needs to be carried around (the blocks alone weigh about 25 lbs and the set with a case weighs about 35 lbs), yet is a big enough size to make it exciting when someone pulls out that last block. Be sure to stand back when it falls!
This is a natural wood product so color and grain may vary from one block to another and there may be small knots present in some blocks.
The set that includes a wooden case can be carried by the hole in the top or a handle on the side. When you're ready to play, just stand it on whatever surface you want to play on, unlatch the latches at the bottom and lift the case off. The stack is sitting on the base and ready to play.
I also offer a set that comes with 2 reusable Menard's shopping bags for easy transport.